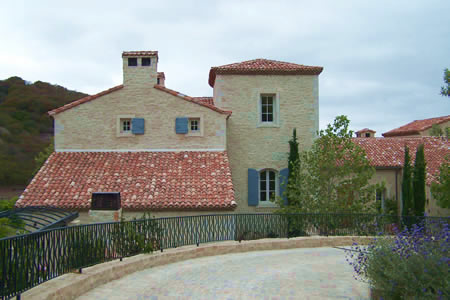 Traditional Materials & Designs
One of the largest wholesale suppliers to the Trade

Terra Cotta Roof Tiles
Traditional Reclaimed Materials, with decades of experience, has a well deserved national reputation for providing the very finest reclaimed architectural salvage materials and reproductions.
We maintain the highest standards of integrity and customer service and provide the very best wholesale prices.


TRM has a wide assortment of reclaimed terra cotta roof tiles from France, Italy, Spain and Eastern Europe.
Terra cotta roofing comes in colors of primarily reds and roses or yellow, ochres and cream colors.
A wide selection of CUP sizes vary from 15 inches to 23 inches long and from 5 inches to 9 inches wide.
FLAT roofing range from reds or ochre colors and sizes from 12 inches to 21 inches long and from 6 inches to 10 inches wide.
All roofings is relcaimed from villas, estates and older buildings and can be from 50 to 200 hundred years old.
All the roofing we provide is sturdy, durable and can be installed in the US by qualified roofers.
Having a reclaimed roof will add instant patina and character to any home and is a wonderful upgrade to any project.
Reclaimed roofing can be used easily with new roofing as underpans and we at TRM can be of assistance in helping achieve this end.
As our client's say "having one of our reclaimed antique roofs is like adding the best possible hat on a beautiful women".

If you have any questions and wish to contact our representatives please email:
Laguna Beach, CA: (831) 238-2171
San Juan Capistrano: (949) 218-1888
Santa Barbara: (805) 895-9200
San Diego: (805) 895-9200
Huntington Beach: (805) 895-9200
San Francisco / Bay Area: (831) 238-2171
Oregon / Washington (805) 895-9200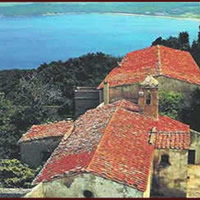 LOCATIONS
Laguna Beach, CA.
Santa Barbara CA.
San Diego, CA.
San Juan Capistrano, CA.
San Jose, CA.
Bruges, Belgium
Provence, France
Tuscany, Italy
Andalucia, Spain