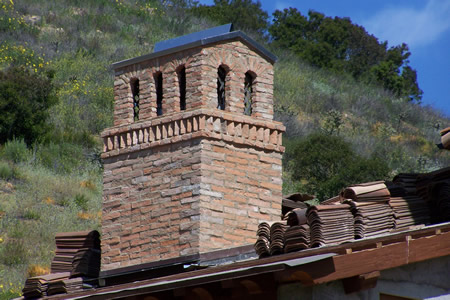 Traditional Materials & Designs
Bricks & Cobblestones
Traditional Reclaimed Materials, with decades of experience, has a well deserved national reputation for providing the very finest reclaimed architectural materials and reproductions.
We maintain the highest standards of integrity and customer service and provide the very best wholesale prices.


We provide the highest quality reused, reclaimed red, rose ocrhe brown bricks and reused reclaimed cobblestone both from Europe and the US.
Our large selection of antique reused bricks and cobblestones are hand selected from villas and estates all over Europe and sorted at our quarries in Provence, Tuscany and Bruges.
We can supply antique bricks and cobblestone of various sizes, shapes, and patinas for driveways, walkways, entryways, floors, walls and many other professional stone masonry projects.
Traditional Reclaimed Materials is a premiere supplier of materials only to the trade.
You will discover we provide the very best pricing in the industry of reclaimed materials.
We stand behind the "green" initiative of doing our part to save the environment by recycling the finest building materials.
All materials reclaimed/ reused/ recycled from streets in Europe, Israel and U.S.
We stand by all our products quality, durability, longevity, and customer satisfaction.
If you have any questions and wish to contact us please email us traditional@redshift.com
ccmcfarland24@gmail.com
Laguna Beach, CA: (831) 238-2171
San Juan Capistrano: (949) 218-1888
Santa Barbara: (805) 895-9200
San Diego: (949) 307-4293
Huntington Beach: (949) 307-4293
San Francisco / Bay Area: (831) 238-2171
Oregon / Washington (949) 307-4293
LOCATIONS
Laguna Beach, CA.
Santa Barbara CA.
San Diego, CA.
San Juan Capistrano, CA.
San Jose, CA.
Bruges, Belgium
Provence, France
Tuscany, Italy
Andalucia, Spain

Traditional Materials © -Reclaimed architectural elements architectural salvage. Leader in supplying wholesale reclaimed floors, and flooring. reclaimed wood beams, roofing, garden elements, fireplaces, antique fountains, urns, pots, troughs, and well heads. We carry a vast selection of reclaimed cobblestones and reused bricks, antique wood doors, limestone, limestone flooring, marble and more!